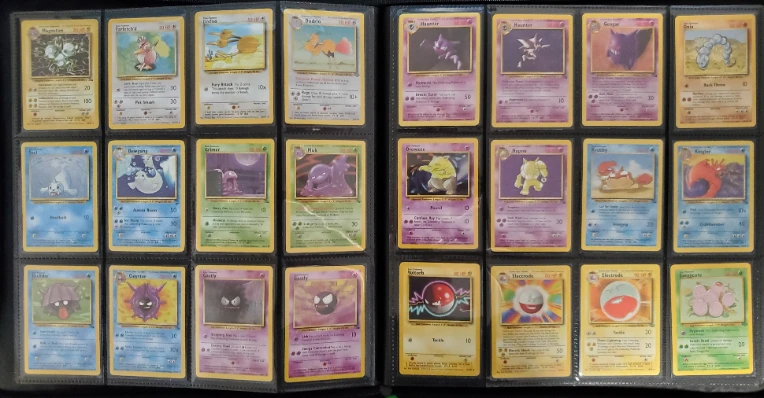 The next page in my binder.
Cloyster was another one I got on the day of the Fossil set release. I pulled him out of a pack and thought he looked so awesome.
Some other fun bits about this page:
Gastly and Haunter both had base set and fossil set cards, while Electrode had a base and jungle version. There were only 7 cards in the "original sets" (base, jungle, fossil) that had alternate art: Gastly, Gengar, Electrode, Pikachu, Zapdos, Raichu, and Magmar.
I slotted both variant arts of each of those cards in my binder.