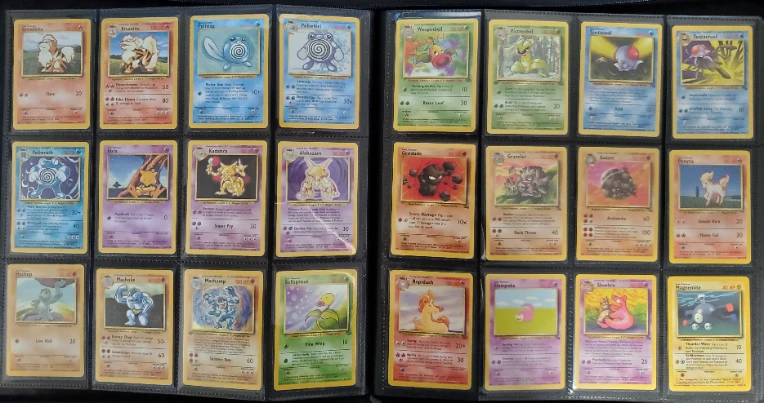 More cards! You can see the previous pages in my older news posts.
A few favorites in here- Poliwrath, Alakazam, Machamp, and Graveler.
I got Graveler the day the fossil set came out in 1999. We were at Seaside Heights for the Italian American/Columbus Day festival, which was a Saturday or Sunday. Tons of street vendors, and many were selling Pokemon cards.
Graveler was one of my favorites for some reason, and he was the first card I ever purchased as a single. Most of the cards I had acquired were either from packs or trades.
Another interesting tidbit- most cards are more rare as 1st editions, but pretty much all Machamps were 1st edition. I don't know why, but if you have a non 1st edition base set Machamp, that is much more rare than the 1st edition holo everyone has.
I'll post more cards soon!