This post is a follow up to I'll show you mine if you show me yours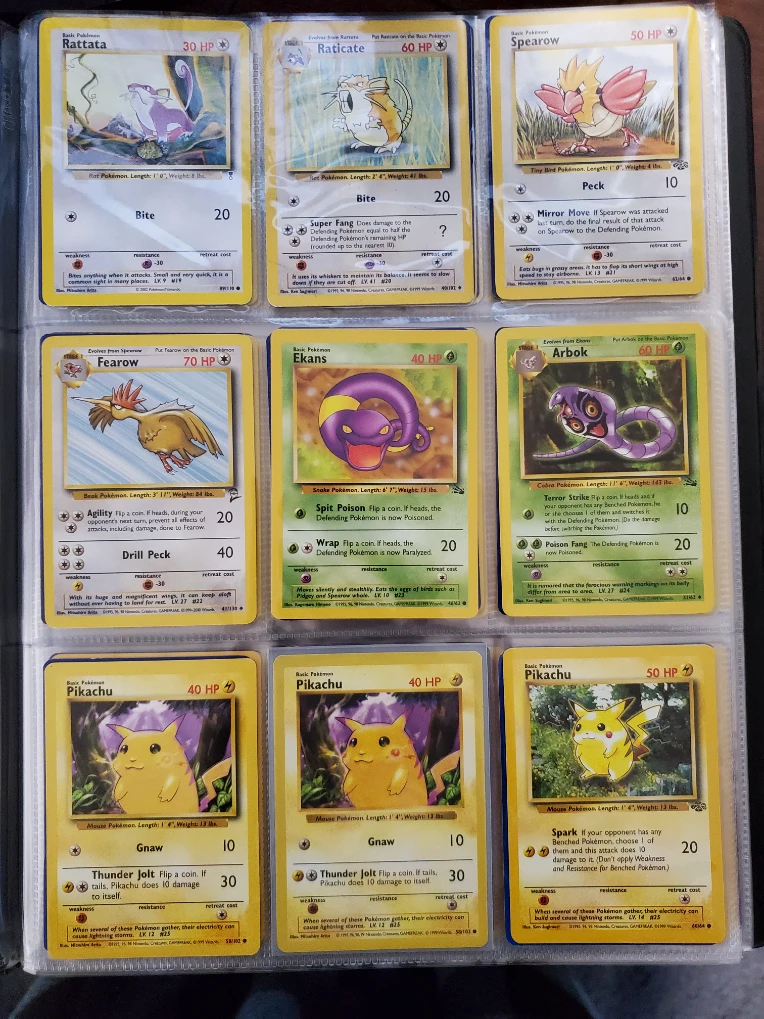 Here is the next page in my binder. I mentioned in an earlier post that I always kept my cards organized by Pokedex number, and that is true, but it doesn't go straight from 1-151.
While I was never picky about the set (Base, Base 2, Jungle, or Fossil), I did want to have all 151 of the originals and their variant arts. So on this page you'll notice there are 3 Pikachus: the original base set art, the shadowless red cheeks version (just for fun- it's the exact same as the base set art), and the jungle art.
From the original sets, there were 7 cards that were printed with variant card art:
Pikachu: Base & Jungle
Raichu: Base & Fossil
Electrode: Base & Jungle
Gastly: Base & Fossil
Haunter: Base & Fossil
Magmar: Base & Fossil
Zapdos: Base & Fossil
I'm not sure why those cards were given 2 versions when others weren't. Why bother printing variations on 7 random cards? Pikachu makes sense since he's the Pokemon mascot, and Zapdos seems reasonable since it's a legendary, but if that's the case why not do variants on Articuno, Zapdos, Moltres, and Mewtwo? Why Electrode and Gastly?
I don't have any answers to that, but I collected the different artworks for each anyway.